About prostate cancer
Understanding prostate cancer
Starting a conversation about prostate cancer isn't easy. Whether you're deciding to get screened or simply want to learn more, we're here to help you find the information you need to support you on your cancer journey.
The more information you have, the better equipped you will be to live positively and discover life after your prostate cancer diagnosis.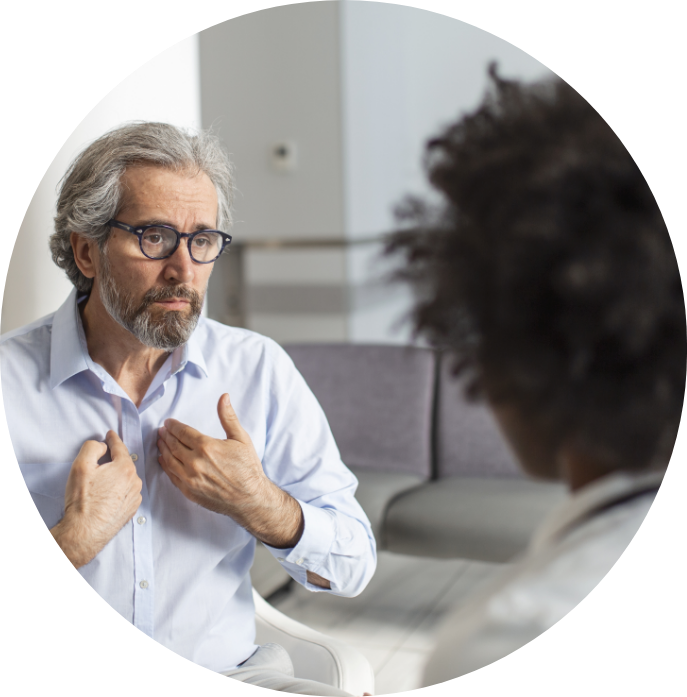 Life beyond your prostate cancer diagnosis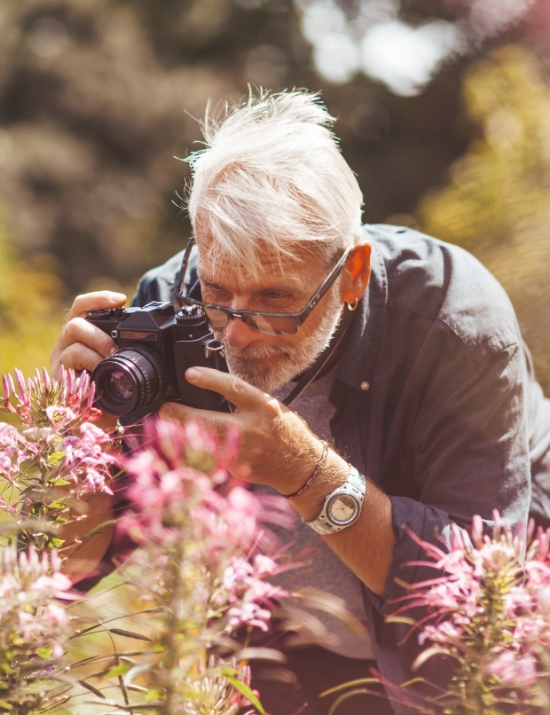 While you may be experiencing shock or anguish at your diagnosis, there is still room for optimism. In most cases, prostate cancer progresses slowly and you can enjoy good quality of life for many years.9 At Oncolifestyle, we are here to help you find new ways to live well during and after your prostate cancer journey.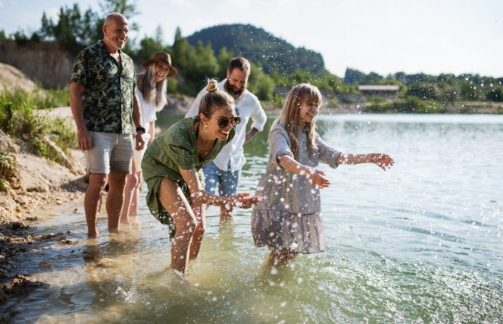 OUR SOURCES
Where is this information coming from ?
Our sources
Where is this information coming from?
WHO: International Agency for Research on Cancer. Cancer Today – Population fact sheets. https://gco.iarc.fr/today/fact-sheets-populations.
Rawla, P. Epidemiology of Prostate Cancer. World J. Oncol. 10, 63–89 (2019).
Hemminki, K. Familial risk and familial survival in prostate cancer. World J. Urol. 30, 143–148 (2012).
Page, E. C. et al. Interim Results from the IMPACT Study: Evidence for Prostate-specific Antigen Screening in BRCA2 Mutation Carriers. Eur. Urol. 76, 831–842 (2019).
Chornokur, G., Dalton, K., Borysova, M. E. & Kumar, N. B. Disparities at presentation, diagnosis, treatment, and survival in African American men, affected by prostate cancer: Prostate Cancer Disparities in African American Men. The Prostate 71, 985–997 (2011).
Kamangar, F., Dores, G. M. & Anderson, W. F. Patterns of Cancer Incidence, Mortality, and Prevalence Across Five Continents: Defining Priorities to Reduce Cancer Disparities in Different Geographic Regions of the World. J. Clin. Oncol. 24, 2137–2150 (2006).
Choi, J. B. et al. Does increased body mass index lead to elevated prostate cancer risk? It depends on waist circumference. BMC Cancer 20, 589 (2020).
Nouri-Majd, S., Salari-Moghaddam, A., Aminianfar, A., Larijani, B. & Esmaillzadeh, A. Association Between Red and Processed Meat Consumption and Risk of Prostate Cancer: A Systematic Review and Meta-Analysis. Front. Nutr. 9, 801722 (2022).
EUPROMS. Europa Uomo's study on quality of life after prostate cancer treatment: summary of findings. https://www.europa-uomo.org/wp-content/uploads/2021/07/EU_booklet_5July_web.pdf.