BEYOND YOUR DIAGNOSIS
Enjoy the benefits of an active cancer journey
Physical activity is great for the body and mind, especially if you're living with prostate cancer. An integral part of a healthy lifestyle, getting (or staying) active can help build your physical health, and even relieve some of the side effects of your treatment. The benefits don't stop there. Exercising with prostate cancer can help boost mental, emotional and social wellbeing – giving you the foundations you need to stand strong before, during and after treatment.
The good news is that you don't have to be an athlete to be active. Whatever your fitness levels, we're here to help you – or your loved one – take the next step and discover the benefits of physical activity for people living with prostate cancer.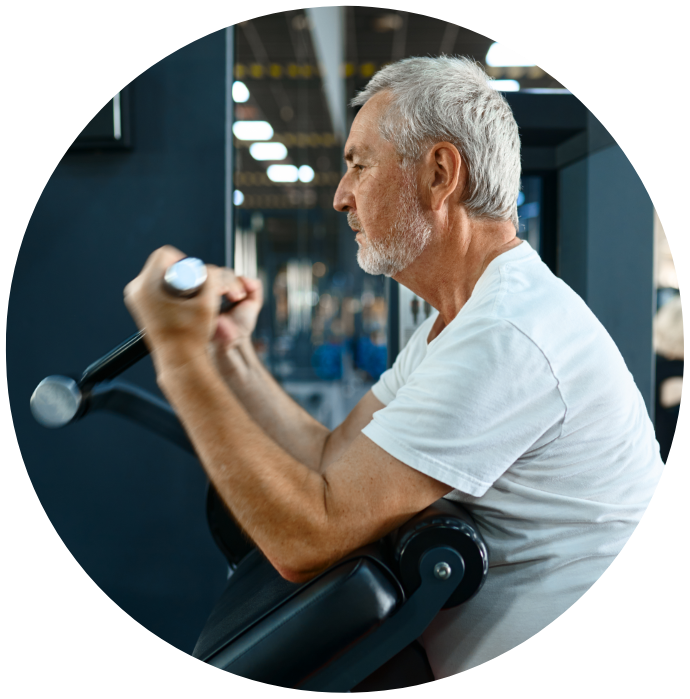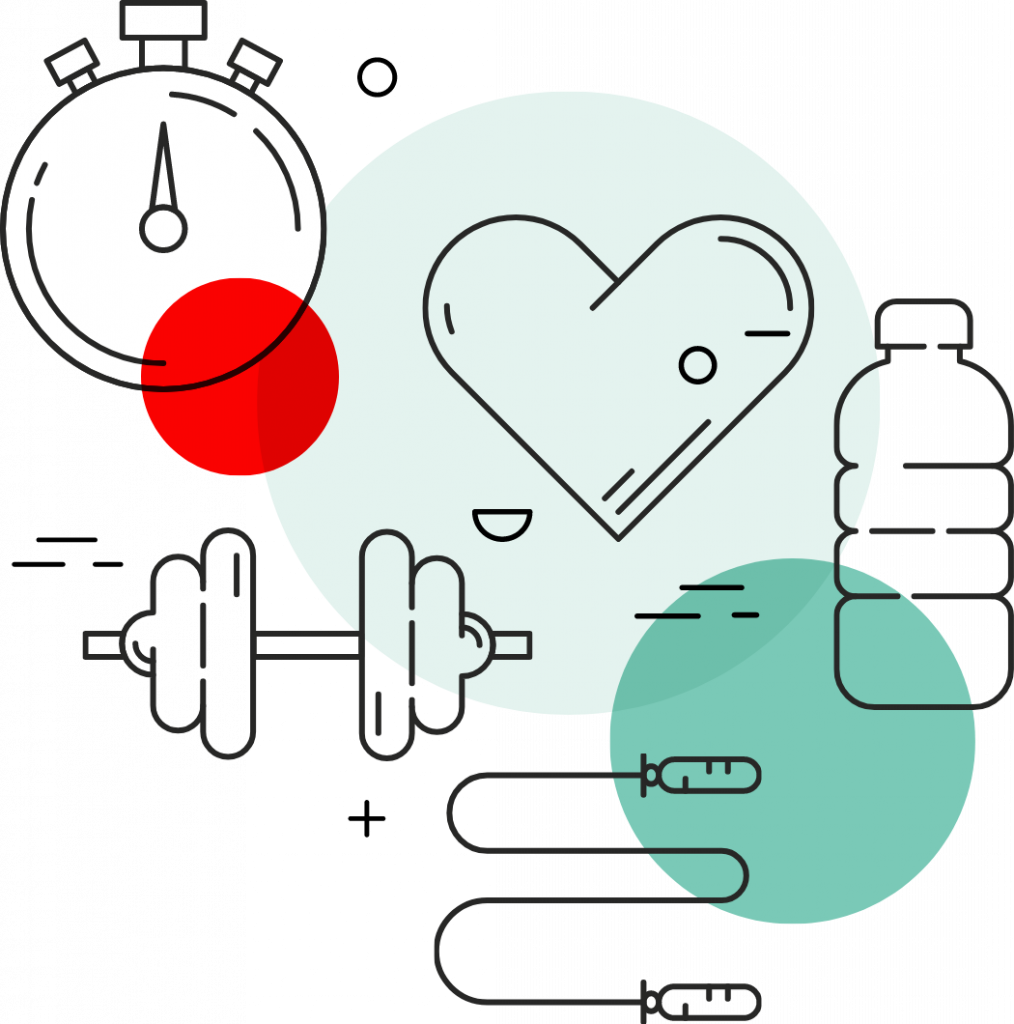 HEALTHY CHOICES
Exercising with prostate cancer
It doesn't matter what stage you're at on your cancer journey, if you are living with or beyond prostate cancer, being physically active can help…
Boost your general mental wellbeing 1
Lower your body fat and keep your cardiovascular system (heart and blood vessels) healthy 1
Improve social functioning, for example your ability to build relationships and engage with people at work, at home and in the world around you 2
Enhance cognitive function and improve your capacity to think clearly, learn, and remember 2
Extend life-expectancy and lower your mortality risk from prostate cancer and other causes 3
Increase your energy levels and improve your overall quality of life 4
Are you on active surveillance or hormone therapy?
Take a look at the benefits of physical activity for your specific prostate cancer treatment…
ACTIVE SURVEILLANCE
If your cancer is being monitored with active surveillance, physical activity can help…
Reduce your PSA level (which is used to indicate the likelihood of the cancer advancing) 5
Relieve anxiety about prostate cancer and reduce the fear of cancer progression 6
Boost your overall self-esteem 6
HORMONE THERAPY
Being physically active is a great way to manage the side effects of your hormone therapy by…
Preserving your muscle mass and reducing gains in body fat  7-9
Maintaining your bone density and lowering the risk of osteoporosis (bone thinning) 9
Reducing feelings of anxiety and depression 10
Did you know?
Research has shown that men who are more physically active after their prostate cancer diagnosis lead longer lives than those who are less so.3 That doesn't mean you have to run a marathon. All kinds of physical activity (including housework, gardening, and vigorous exercise) are good for you, and can reduce your risk of other conditions such as cardiovascular disease. The trick is to find a solution that works for you.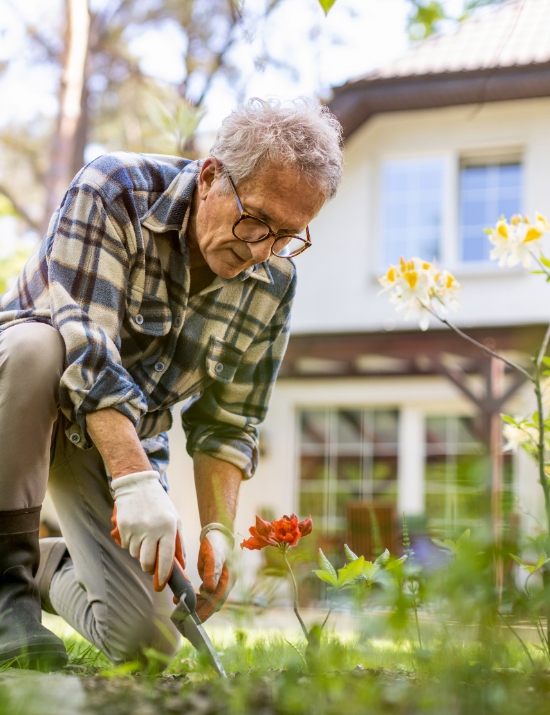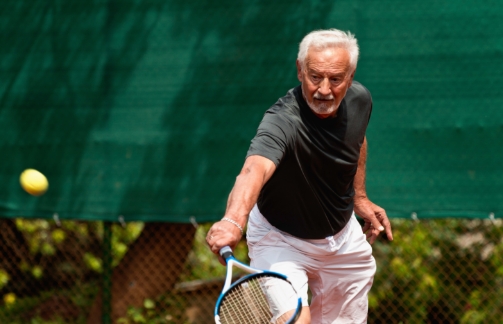 Information you can trust
With so many opinions out there, it can be hard to know who to follow. At Oncolifestyle we do our best to provide you with evidence-based information that has been carefully researched with your health in mind.
Our sources
Where is this information coming from?
Our sources
Where is this information coming from?
Andersen, M. F., Midtgaard, J. & Bjerre, E. D. Do Patients with Prostate Cancer Benefit from Exercise Interventions? A Systematic Review and Meta-Analysis. Int. J. Environ. Res. Public. Health 19, 972 (2022).
Fang, Y.-Y. et al. Effects of exercise interventions on social and cognitive functioning of men with prostate cancer: a meta-analysis. Support. Care Cancer 28, 2043–2057 (2020).
Friedenreich, C. M. et al. Physical Activity and Survival After Prostate Cancer. Eur. Urol. 70, 576–585 (2016).
Baguley, B., Bolam, K., Wright, O. & Skinner, T. The Effect of Nutrition Therapy and Exercise on Cancer-Related Fatigue and Quality of Life in Men with Prostate Cancer: A Systematic Review. Nutrients 9, 1003 (2017).
Kang, D.-W. et al. Effects of Exercise on Cardiorespiratory Fitness and Biochemical Progression in Men With Localized Prostate Cancer Under Active Surveillance: The ERASE Randomized Clinical Trial. JAMA Oncol. 7, 1487 (2021).
Kang, D.-W. et al. A Randomized Trial of the Effects of Exercise on Anxiety, Fear of Cancer Progression and Quality of Life in Prostate Cancer Patients on Active Surveillance. J. Urol. 207, 814–822 (2022).
Cormie, P. et al. Can supervised exercise prevent treatment toxicity in patients with prostate cancer initiating androgen-deprivation therapy: a randomised controlled trial: Exercise programme to reduce treatment toxicity when initiating ADT. BJU Int. 115, 256–266 (2015).
Bigaran, A. et al. The effect of exercise training on cardiometabolic health in men with prostate cancer receiving androgen deprivation therapy: a systematic review and meta-analysis. Prostate Cancer Prostatic Dis. 24, 35–48 (2021).
Taaffe, D. R. et al. Immediate versus delayed exercise in men initiating androgen deprivation: effects on bone density and soft tissue composition. BJU Int. 123, 261–269 (2019).
Galvão, D. A. et al. Psychological distress in men with prostate cancer undertaking androgen deprivation therapy: modifying effects of exercise from a year-long randomized controlled trial. Prostate Cancer Prostatic Dis. 24, 758–766 (2021).